The AFA Expedition 
The AFA are an all-female team of five: Georgina Gilbert, Rebecca Rowe, Nikki Upton, Emily Butler and Rebecca Hinchley.
They are training to ski coast-to-coast across Antarctica in November 2023 with the specific agenda to empower women and tackle the stigma around mental health.
The 'Antarctic Fire Angels' is a team of 5 female firefighters based out of London, South Wales and Derbyshire. In November 2023 we will be setting out on a 1,900km expedition to cross Antarctica via the South Pole.
The Fire Angels' Mission and Goals
We have a three-part aim to the expedition; 
Firstly, as firefighters, we are often portrayed as strong individuals who are resistant to tragedy, able to cope and continue at any cost. This isn't true. We want to tackle the stigma around mental health, not just amongst emergency service workers, but everyone who has these assumptions. We aim to do this by talking about our own battles with mental health to show that it's ok to not be ok.
Secondly, we want to challenge the gender stereotypes that are placed upon us all. Stereotyping is something we all see every day; its the reason behind the stigma attached to a man being a midwife, and it's the reason women aren't aware of their capabilities.
We want to prove what women are capable of and eradicate gender stereotypes that can stop young women from entering male dominated industries. We aim to do this by being the women we all needed when we were growing up – the ones who challenge the stereotype and carve a path for incredible women to fulfil their true potential.
Thirdly, we will be raising vital funds for our two key charities; The Firefighters Charity and The Harlequins Foundation, who both do incredible work in the community and align superbly with our message.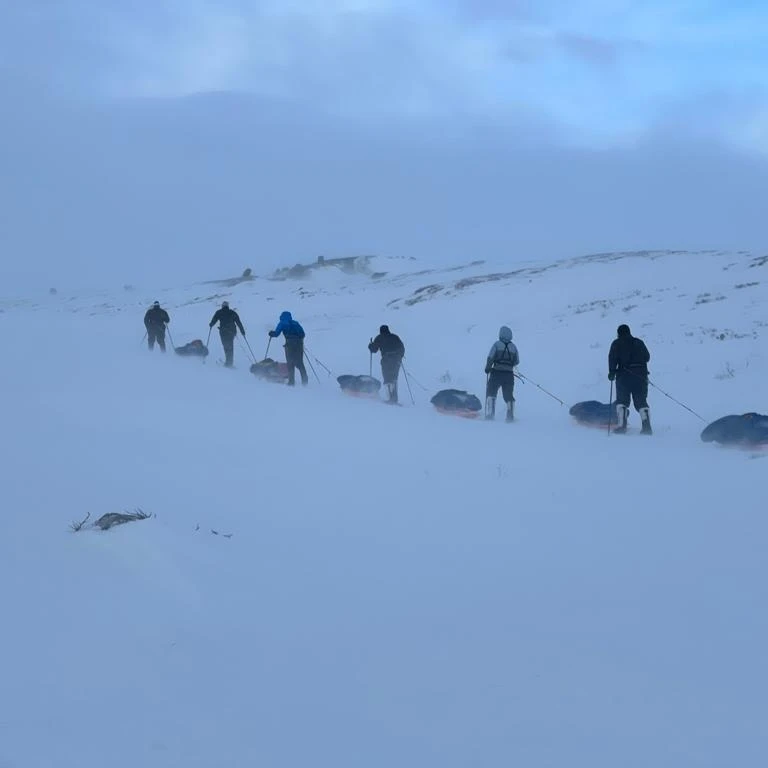 The Firefighters Charity support firefighters and their families with both physical and mental recovery, and The Harlequins Foundation use the power of sport to encourage wellbeing and inclusion. In addition to our aims, we intend to undertake our training and expedition in a manner that minimises our impact on the environment, whilst highlighting the beauty of the frozen continent and bringing its need to be protected into the conversation.
Read their story and meet the angels here https://antarcticfireangels.co.uk/about-us/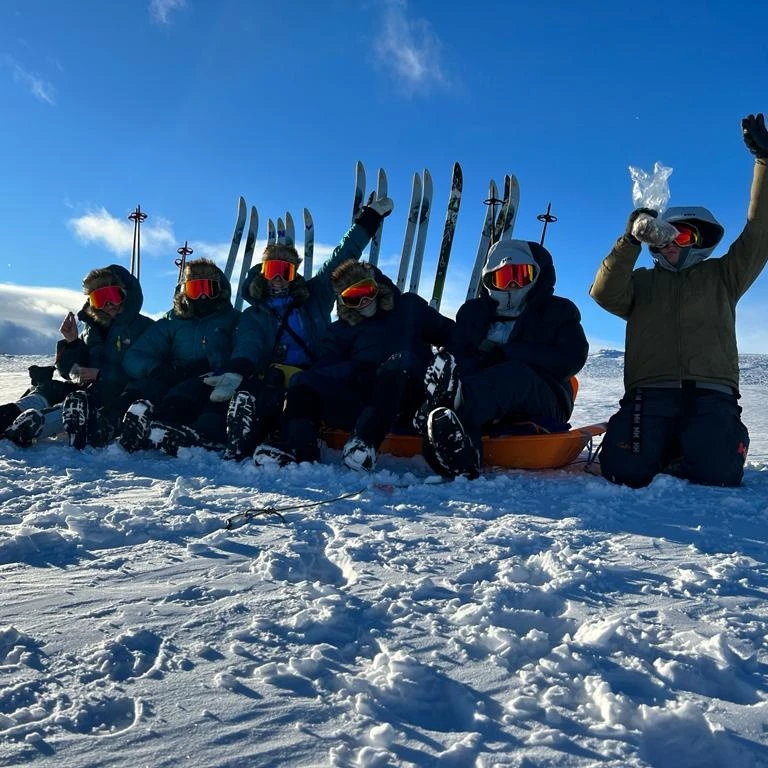 Who AFA are helping
To make this incredible expedition happen, they need to raise £500,000 to support with training, equipment, nutrition, technology and specialist technical support.
Once the funds for the expedition have been reached, we will divide further funds raised between two key charities;
The Firefighters Charity

The Harlequins Foundation
Your help will enable us to make our vision a reality and assist people in emergency services that are living with trauma and injury. 
It is so important to us that we inspire the next generation; Ameesha is someone we've helped along the way:
Ameesha came to us for advice and support to help her through her application to the LFB…
"I'm so grateful to the Antarctic Fire Angels for helping me through the recruitment process with some great advice. They kindly invited me to meet them as they were doing a photoshoot, which of course I had to go to! The whole team were so lovely and super supportive! I started my training for the LFB in February 2021 and I was really excited, especially knowing I had the support of these awesome ladies. I can't thank them enough for everything!"
The Latest AFA training in Norway
The angels have recently been in training in Norway undertaking a practical course to teach them valuable skills in polar survival, whilst practicing the vital elements that will be prominent in Antarctica, such as Nordic skiing & dragging their supply pulks.