Once again, we are looking to the community to provide us with direct feedback on your challenges in the marketplace whether you are Military or Industry. Please take a moment to complete our brief survey below which will then contribute to the themes and direction for the conference and discussions at DSET 2021 and beyond.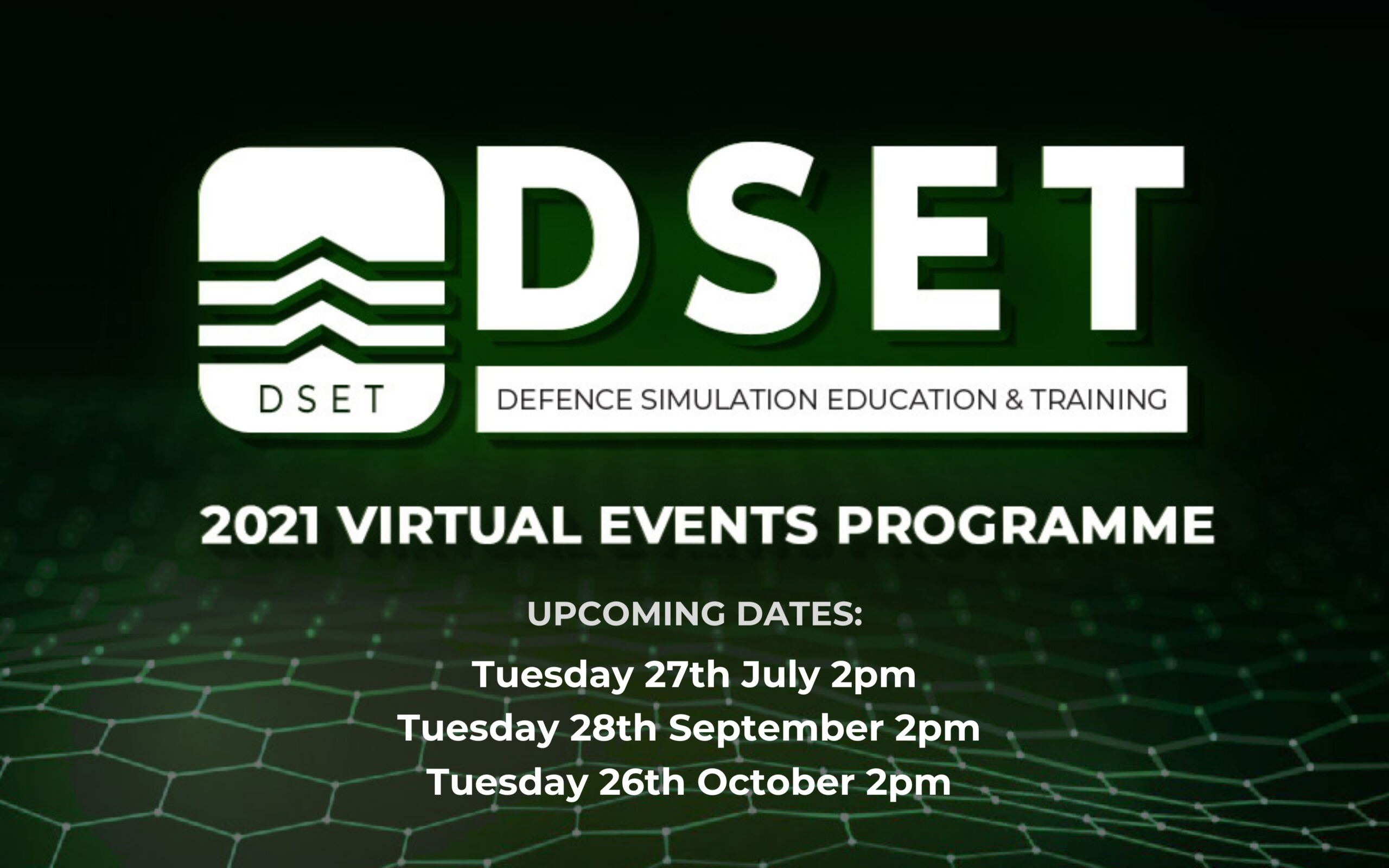 Click here to register for the second event – Roundless Technologies with Haptech Inc.
You thought DSET 2021 was over! It's not! Launching our DSET 2021 Virtual Events Programme.
FREE to all Military, Emergency Services, Government & Academia. Just £25 for new Industry joiners to DSET. All previous attendees and registrants to DSET 2021 for our main event in May (DSET members) , will be registered for free – that includes Industry!!
We are putting on the DSET Virtual Event Programme as part of our continued commitment to the DSET community. DSET are more than just an annual event. We are about supporting a community of interest and opportunity throughout the year.
DSET members will automatically receive a link to upcoming events. New attendees can register for events on when they go live on Hopin.com
You can also download the Hopin mobile app by clicking below.
DSET was set up in 2016 to facilitate military to military engagement; and to give military the opportunity to educate industry in a challenge lead approach.
International military and government drive the DSET agenda and deliver the majority of presentations.
DSET was set up with a very clear set of objectives:  A military set agenda; a predominately military delivered conference; and to provide a relevant open community forum for honest debate and discussions amongst the military and industry of the training and simulation sector.
Join the DSET Community
Sign up to stay in the know with DSET announcements and all things Military Training & Simulation here.

Get in touch with us directly