DSET 2021 Programme & Workshops
---
DSET Workshop – Monday 24th May 2021
Defence Academy UK
1030-1230 – NATO SISO – Simulation Standards and Interoperability – Joint MTDS & Links to Dot(C)A
1400-1500 – NMSG – NATO Modelling & Simulation Group
1500-1530 – Commercial 101
1600-1700 – Research & Development and Experimentation
[/fusion_text]
---
Tuesday 25th May 2021
Programme in Development – Have your Say!
---
Wednesday 26th May 2021
0900-1030 – Keynote Address and Opening Panel

1030-1100 – Coffee Break and Networking
1100-1230 – Land Simulation, Training & Education, Research & Development
1230-1330 – Lunch and Networking
1330-1500 – Innovation
1500-1600 – Academia, Internships and Experimentation in M&S
Ms. Beata-Noemi Balint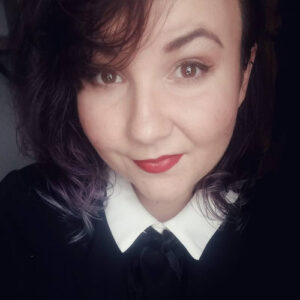 Beata-Noemi Balint, M.Sc., is a doctoral student at the University of Portsmouth (UoP), partfunded by QineAQ. She received her MSc degree in Computer Games Technology (CGT), exploring Augmented Reality for Fire Support Team training, in 2016 from UoP and her BSc (Hons) degree in CGT in 2015 from UoP. She is currently researching the use of immersive VR for team training, specifically, what features of the technology influence the ability of individuals to engage in teamwork. Beata has worked as an intern for Bohemia Interactive Simulations in 2014 and was a named co-investigator on an interdisciplinary project between the University and industry investigating the use and efficacy of Cross-Reality (XR) in education and training. Her interests are in optimizing XR technologies for training requirements.
Maj. Sander Cruiming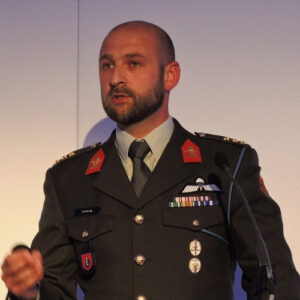 Major Cruiming is responsible for all future capabilities of the Royal Netherlands Army's land simulation systems. He manages the armies' Mobile Combat Training Center (MCTC) with respect to capability development and interoperability with NATO and PfP training partners. Within the Simulation Center for Land Warfare he specialises in Standardisation, Urban Operations and Manoeuvre Training in both the live and virtual domain.
He is the former chairman of the UCATT SISO Product Development Group and the current co-chair of MSG-174 UCATT-LSS2.
Major Cruiming is a graduate of the Dutch Royal Military Academy and has a background in both Mechanized and Air Manoeuvre infantry where he served in several pos5ngs as a soldier, NCO and officer, ranging from machine-gunner to company commander. During these pos5ngs he has been
deployed on mission several times.
Capt. Ewout van Dort
Captain Ewout van Dort has a background in civil aircraft and vehicle maintenance.
After graduating at the Military Academy he gained operational experience as Staff Officer within the air assault maintenance coy and as commander of several mechanized maintenance platoons. In 2015 he conducted a mission as commander of the maintenance detachment in the MINUSMA mission in Mali.
As Staff Officer of the Research & Development office of the Royal Netherlands Army Simulation Centre, he is always eager in finding new creative solutions to add value to the development of new simulation capabilities and the improvement of current simulation systems to enhance the education, training and mission preparation of operational units of the Royal Netherlands Army and its supporting units.
Wim Huiskamp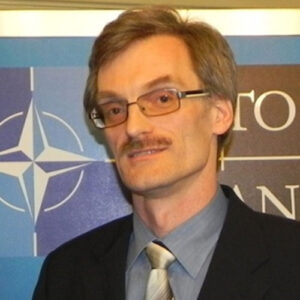 Wim Huiskamp is Chief Scientist Modelling, Simulation and Gaming in the M&S department at TNO Defence, Security and Safety in the Netherlands. He received a M.Sc. degree in Electrical Engineering from Twente University of Technology, The Netherlands. His research areas include system architecture and, distributed real-time simulation and C2-Simulation interoperability problems. Wim acted as project lead for several national and international simulation (interoperability) projects and he leads TNO's research program on Live, Virtual and Constructive Simulation, which is carried out on behalf of the Netherlands MoD. Wim is a member of the NATO Modelling and Simulation Group (NMSG) and acted as member and chairman in several NMSG Technical Working groups. He is a former Chairman of the NMSG, former Chairman of the NMSG M&S Standards Subgroup (MS3) and he is the liaison of the NMSG to the Simulation Interoperability Standards Organization (SISO).
Lt. Cdr. Gordon Jones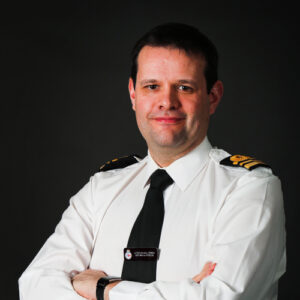 Lieutenant Commander Gordon Jones works for the Royal Navy Diversity and Inclusion policy desk, with the lead on disability and neurodiversity, a subject very close to his heart.
He has worked in D&I for over 15 years within the RN although his main role is as a meteorology and oceanography specialist. Gordon is also the Chair of the Royal Navy Video Gaming and Esports Association which includes the Royal Navy Esports Teams, although he is very much a keen, if ungifted, amateur.
Capt. Inf. Carlos Matos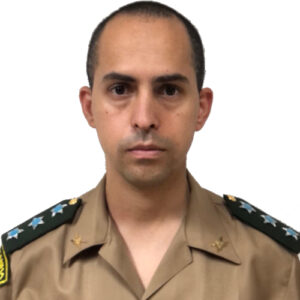 Bachelor in Military Sciences by the Agulhas Negras Military Academy, Carlos researches simulations since 2008. He had 03 deployments, some operational courses and was Urban Operations instructor for 5 years. After postgraduating in Game Design at MSU, he was CEO at a software startup, Virtopia, developing products for Entertainment, Health, Education and Defense markets, becoming an XR specialist. With articles published in events and international journals of simulation, he currently holds the positions of Chief of Simulation. Section and Institutional Relations Officer at the Brazilian Army's Systems Development Center (CDS), in Brasília.
Col. Doc. Ing. Jan Mazal, Ph.D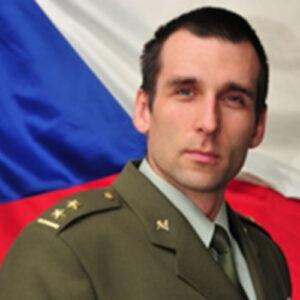 COL. Doc. Ing. Jan Mazal, Ph.D., a graduate of the Faculty of Military Systems Management of the Military College of Ground Forces in Vyskov. In 2003 he graduated from the Academic Course of Military Intelligence in Fort Huachuca, Arizona, USA. Since 2005 he is a doctor in the field of the theory of Defence Management and since 2013 he is an associate professor in the area of Military Management. He is former Doctrine
Education and Training Branch Chief at the NATO Modelling & Simulation Centre of Excellence in ROME, currently, he works as a chief of the Military Robotics Department at the University of Defence in Brno. His field of research and expertise is Military Intelligence, Robotics, C4ISR Systems, and Modelling and Simulation in Military Domain.
He is the author or co-author of more than 70 scientific publications, he is the solver of number of scientific projects (>15), he is the annual chairman, organiser or invited speaker of several scientific conferences (MARS, MESAS, WAMS, I3M and other), author of robotic prototypes and professional software applications (>10). Within his previous military practice, he also took part in some International Military Operations as EUFOR and ISAF.
Dr. Robert Siegfried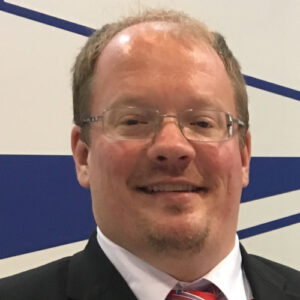 DR. ROBERT SIEGFRIED is Senior Consultant for IT/M&S projects and Managing Director of aditerna GmbH, a company providing specialized services and consulting in this area. For the German Armed Forces, he has worked on documentation guidelines, model management systems, distributed simulation test beds and process models. Since April 2020 Dr. Siegfried is Chairman of the NATO Modelling and Simulation Group
(NMSG). For more than 10 years Robert is an active member of various NMSG working groups and for more than 7 years Robert is leading the NMSG's "Modelling and Simulation as a Service" (MSaaS) efforts. Dr. Siegfried and his team earned two NATO Science and Technology Organization (STO) Scientific Achievement Awards for their efforts on MSaaS.
Dr. Siegfried is involved in various simulation-related standardization efforts and is member of the Executive Committee of the Simulation Interoperability Standards Organization (SISO). He is author of more than 30 scientific papers and serves as track chair or program committee member for widely recognized conferences like the Winter
Simulation Conference and the annual NMSG Symposium. He is Guest Editor of the Journal for Defense Modeling and Simulation.