DSET 2021 Programme & Workshops

CWO Maciej Agaciak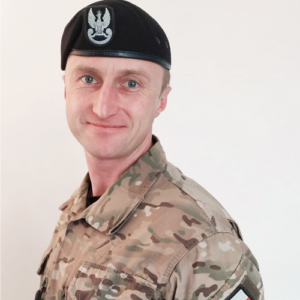 Chief of Unit STANEVALNaval Special Warfare Unit FORMOZAPoland
I'm Chief of Unit STANEVAL for Polish Naval Special Warfare Unit FORMOZA located in Gdynia, Poland and also a JTAC-I/E for Polish MOD.
My adventure with teaching was started by joining and finishing Warrant Officer School in 2001. Continuing my quest in expanding my educational skills I've graduated University of Physical Education with master degree paper in psychology on "Visualization as a process of assisting in basic marksmanship training for soldiers" in 2005. Only three years later I had the honour to become the only Polish soldier to attend Canadian FAC course held at RCAS in Gagetown in 2008. Since that time I've been actively committed to build Polish JTAC Program and eventually upgraded to JTAC-I/E in 2012. In 2014 I've became Chief of Unit STANEVAL whilst continuing to bring strong input in Polish JTAC Program.
Serving for the Armed Forces since 1999 has given me a years of experience in training. Toggling between several military branches allowed me to comprehend a bigger picture on military training purpose, its development and evaluation. I've always pursued for something more, seeked for innovation and alternative methods for enhancing training. My tenesmus to expanding teaching possibilities has led me to come across Virtual Environment based training opportunities which I became a huge fan of. After a year of studying simulations finally in 2020 I've reached the point where I was able to successfully perform an NATO/JFSC accreditation of VBS3 based portable simulation platform. Looking into a relatively fresh branch of training amplification tools which SIM-VE definitely is I notice many opportunities to enhance training efforts through integration of distributed training. My personal dream is to be able to create environment in Polish Armed Forces for mutual distributed training amongst anyone that needs it.
Ms. Beata-Noemi Balint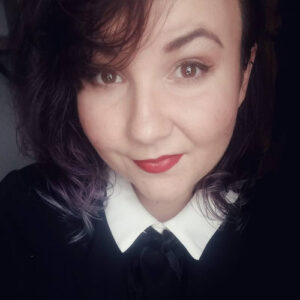 PhD Student
School of Creative Technologies
University of PortsmouthNavy Command HQ
Beata-Noemi Balint, M.Sc., is a doctoral student at the University of Portsmouth (UoP), partfunded by QineAQ. She received her MSc degree in Computer Games Technology (CGT), exploring Augmented Reality for Fire Support Team training, in 2016 from UoP and her BSc (Hons) degree in CGT in 2015 from UoP. She is currently researching the use of immersive VR for team training, specifically, what features of the technology influence the ability of individuals to engage in teamwork. Beata has worked as an intern for Bohemia Interactive Simulations in 2014 and was a named co-investigator on an interdisciplinary project between the University and industry investigating the use and efficacy of Cross-Reality (XR) in education and training. Her interests are in optimizing XR technologies for training requirements.
Dr. Bert Boltjes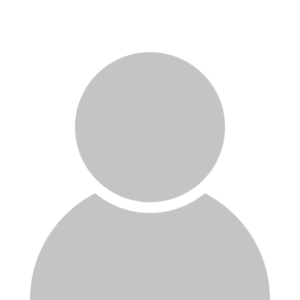 TNOThe Netherlands
Dr. Bert Boltjes is a researcher and consultant within the Dutch TNO.
He has expertise in Modelling and Simulation of effects of Cyber events for training and exercise in support of multi-domain operations and in performance prediction and analysis of tactical communication networks.
With his TNO colleagues, Bert leads and contributes to multidisciplinary research teams for the EU, NATO, the Dutch MoD, and Industry.
Ms. Jennifer Cassar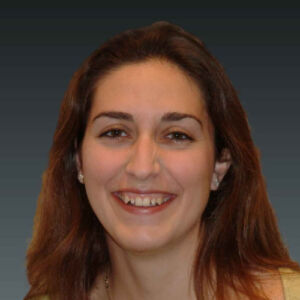 Program Manager, Land – Trainers, Simulators & TargetryCanada Department of National Defence
Ms. Cassar was appointed to the role of Program Manager, Land – Trainers, Simulators and Targetry team in December 2016 and leads a team of 35 responsible for overseeing maintenance and procurement activities for the Canadian Army's training, simulation and targetry program. In order to support the simulation mandate for the group, she is a member of the NATO UCATT (URBAN
COMBAT ADVANCED TRAINING TECHNOLOGIES) Steering Committee. Prior to her role in simulation, Ms. Cassar held a position as an Aviation Systems Project Engineer with the CH146 Griffon helicopter fleet at the Department of National Defence and a Mission Planning and Operations Engineer with the Canadian Space Station Program at the Canadian Space Agency. Ms. Cassar graduated from the University of Toronto, Canada with a Bachelor of Applied Science with a specialization in Aerospace Engineering. She also obtained a Master's of Science in Forensic Engineering and Science from Cranfield University, Shrivenham, England.
Lt. Col. David Clarke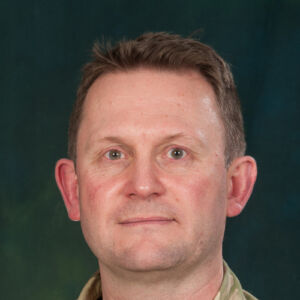 Chief of Staff, Royal School of Artillery
Lt Col David Clarke MBE RA assumed the post of Chief of Staff of the Royal School of Artillery in March 2018.
Commissioned into the Royal Artillery in 1993, Lt Col Clarke was posted to 29th Command Regiment Royal Artillery as a Command Post and later Gun Position Officer. Completing a tour in Bosnia during the transition from UN to NATO in 1995/96, he was then assigned to Officer Commanding the Island of St Kilda in the Outer Hebrides, Scotland. On return served with 19th Regiment Royal Artillery as an aviation Forward Observation Officer with 24th Air Mobile Brigade before attending Army Junior Division Staff College and a posting as Adjutant to 101st Regiment Royal Artillery in Newcastle-upon-Tyne. By this time, he had also completed a UN tour to Cyprus, NATO to Bosnia, with a short stint in Kosovo, as well as running the NE UK operations Centre on the outbreak of Foot and Mouth disease. Assigned back to the Royal Marines in Plymouth as their training officer he was the Tactical HQ Officer for Commander 3 Commando Brigade for the entry to Iraq (TELIC 1).
Promoted to Major, he then took up Battery Command back at 29th Commando Regiment Royal Artillery where he exercised with US and NATO forces around the globe. Appointed as a capability manager in Fleet HQ in Portsmouth, he was awarded an MBE for his work in supporting troops in Afghanistan. He then moved to Northern Ireland as second in command of 40th Regiment Royal Artillery where he deployed to Afghanistan on HERRICK 10 as the Chief of Staff Joint Fires and ISTAR. Staying in Northern Ireland he was appointed as the Planning Officer in 19th Light Brigade and went on to become the principle planner for exercises in Kenya and Mission Specific Training for Afghanistan (covering HERRICKs 15,16,17 and 18).
He moved to Glasgow in 2013 to be a career manager and was promoted to Lieutenant Colonel. In 2015 he moved to Wiltshire to take over first as head of the Royal Artillery Manning Brick in Army HQ, delivering sustainable structures to a refined A2020 ORBAT, and then into his current job as Chief of Staff at the Royal School of Artillery.
He is married to Sonia with a daughter at Exeter University and son at Andover College. He continues to enjoy rowing and off-road cycling, as well as rugby, although age is now a limiting factor in competitive participation.
Maj. Sander Cruiming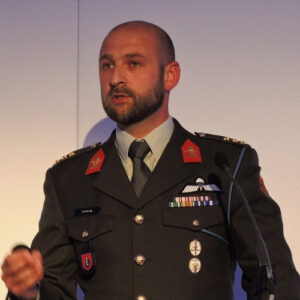 Staff Officer Knowledge, Innovation and Policy
Royal Netherlands Army Simulation Center Land Warfare
Major Cruiming is responsible for all future capabilities of the Royal Netherlands Army's land simulation systems. He manages the armies' Mobile Combat Training Center (MCTC) with respect to capability development and interoperability with NATO and PfP training partners. Within the Simulation Center for Land Warfare he specialises in Standardisation, Urban Operations and Manoeuvre Training in both the live and virtual domain.
He is the former chairman of the UCATT SISO Product Development Group and the current co-chair of MSG-174 UCATT-LSS2.
Major Cruiming is a graduate of the Dutch Royal Military Academy and has a background in both Mechanized and Air Manoeuvre infantry where he served in several pos5ngs as a soldier, NCO and officer, ranging from machine-gunner to company commander. During these pos5ngs he has been
deployed on mission several times.
Lt. Col. Arnel P. David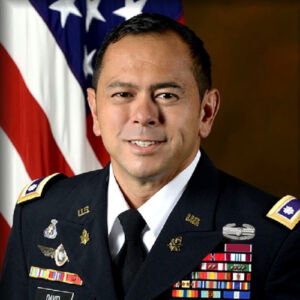 US ARMY STRATEGIST
NATO ALLIED RAPID REACTION CORPS
Arnel P. David is an army strategist serving in the NATO Allied Rapid Reaction Corps. He has completed six combat tours of duty in both conventional and special operations units. He was recently the US Special Advisor to the Chief of the General Staff and previously the Chief of Staff for GEN Milley's Strategic Studies Group. He is a Local Dynamics of War Scholar, has an MA in International Relations from the University of Oklahoma and is a PhD candidate at King's College London. He is a co-author of Military Strategy in the 21st Century and is a co-founder of UK Fight Cub.
Capt. Ewout van Dort
Staff Officer, R&D
Army Simulation Center
Royal Netherlands Army
Captain Ewout van Dort has a background in civil aircraft and vehicle maintenance.
After graduating at the Military Academy he gained operational experience as Staff Officer within the air assault maintenance coy and as commander of several mechanized maintenance platoons. In 2015 he conducted a mission as commander of the maintenance detachment in the MINUSMA mission in Mali.
As Staff Officer of the Research & Development office of the Royal Netherlands Army Simulation Centre, he is always eager in finding new creative solutions to add value to the development of new simulation capabilities and the improvement of current simulation systems to enhance the education, training and mission preparation of operational units of the Royal Netherlands Army and its supporting units.
Lt. Cdr. Grace Fanning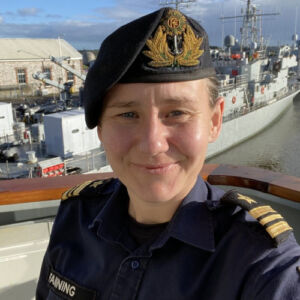 Officer Commanding L.É. RÓISÍN
Irish Naval Service
Grace Fanning is a nineteen-year veteran of the Irish Naval Service. She has worked in many fields including Military Police, Naval Headquarters, Navigation and Training. She holds the rank of Lieutenant Commander and is currently the Officer Commanding the L.É. RÓISÍN, an Offshore Patrol Vessel. She is a graduate of the National University of Ireland, Galway with an Honours Degree in Earth and Ocean Science. She also holds a Special Purpose Award for the Senior Command Operations Course from the National Maritime College of Ireland. Lieutenant Commander Fanning served overseas in Lebanon with the United Nations in 2017.
Ms. Georgina Gilbert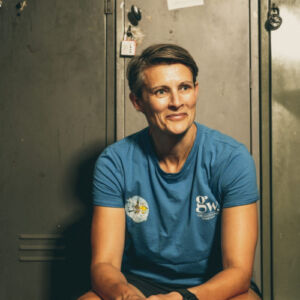 South Wales Fire and Rescue Service
Co-Founder Antarctic Fire Angels
George is co-founder of the Antarctic Fire Angels and Team Leader of the Wales team known as WAFA. She has been a firefighter for 20 years and currently serves with South Wales Fire and Rescue service. George is an ambassador for gender equality and has an ambition to see more women striving to do whatever job they want to do in life; always ensuring she is visible as a role model for young women wanting to embark on a career that doesn't fit society's stereotypes.

Wg. Cdr. Ruari Henderson-Begg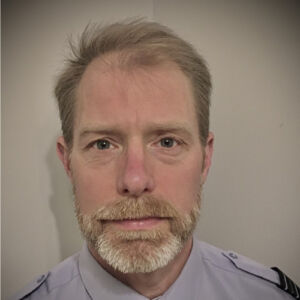 Born in Dec 71, Ruari joined the RAF in Aug 93, having completed a Bachelor's Degree in Aeronautical engineering at Loughborough University. On completion of IOT and Navigator training, he was posted to 17(F) Sqn at RAF Bruggen, where he was one of the last crews to qualify in the nuclear strike role on the Tornado GR1 and completed several detachments to Saudi Arabia and Kuwait to enforce the Southern No Fly Zone. When 17(F) Sqn was disbanded in Mar 99, Ruari was posted to 14 Sqn and took part in operations over Kosovo. Following this he qualified as an Electronic Warfare instructor and Pairs Leader, as well as helping relocate the sqn to RAF Lossiemouth.
In 2001, Ruari was posted to XV(R) Sqn, the Tornado GR4 OCU teaching ab-initio and refresher students to operate the aircraft. He completed a four year tour, acting as Sqn EWI, Stn CSRO and deputy Flt Cdr, and qualifying as an ACO and Fours Leader. Ruari subsequently served on 12(B) Sqn from 2005 to 2006, again acting as a Deputy Flt Cdr and gaining Air Combat Leader status before being selected for promotion.
Ruari served as SO2 Development at the Air Warfare Centre from Jun 06 to Aug 08, becoming involved in trials facilitation and staffing for a wide number of platforms, before completing an OOA tour as SO2 A3 in the CAOC at Al Udeid, following which he was posted back to XV(R) Sqn as a Flt Cdr. Ruari acted as Sqn XO for most of his tour, helping the sqn implement a number of necessary changes and deliver a step change in output. In Jul 11, he was posted to the PJHQ as SO2 Issues and then as Desk Officer for the Op HERRICK Operations Team in J3, spending 3 months in HQ Task Force Helmand as the PJHQ Liaison Officer, before being selected for promotion to Wg Cdr and for ASST in Jul 12. Ruari completed AST and the associated Kings' College London MA in Jul 13, writing his Defence Research Project on the feasibility of replacing the RAF's current, aging ISTAR assets with a fleet of multi-mission aircraft.
Following successful completion of AST, Ruari was posted to HQ Air to head up the Capability Integration Cell within 1 Gp. In Nov 2014 he was selected to command RAF Spadeadam, the RAF's Electronic Warfare Trials and Training facility. He remained at RAF Spadeadam until Aug 17 before completing a 6-month Out-of-Area appointment as Chief of Combat ops within the Combined Air Operations Centre (CAOC) at Al Udeid Airbase in Qatar, where he was responsible to the CFACC for daily management of Air Operations over Syria, Iraq and Afghanistan.
In Apr 18 Ruari was posted to HQ Air as the SO1 Programme Manager for the Defence Operational Training Capability (Air) (DOTC(A)). Since then he has been responsible for guiding the DOTC(A) programme through Main Gate and into the Delivery Phase. He is also a UK representative on the 5EYES Air Force Interoperability Council Operational Training Infrastructure Working Group. This tour is Ruari's first foray into Project Management and Synthetics; it has proven to be a highly challenging but enjoyable role and a welcome opportunity to deliver a ground-breaking Modelling and Simulation capability for the RAF.
Ruari lives near Milton Keynes with his partner, her daughter and their dog. He has 2 daughters, aged 21 and 14, who currently live in the North East; other interests take second place to spending time with them whenever possible. Ruari is a keen fencer but enjoys participating in a number of other sports and attempts to maintain a level of proficiency on horse-back in an (increasingly vain) attempt to keep up with his daughters.
Col. Scott Gilman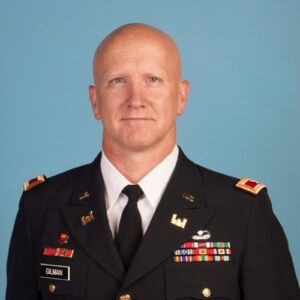 Deputy Director of the U.S. Army Modeling and Simulation Office (AMSO)
Colonel Gilman serves as the Deputy Director of the U.S. Army Modeling and Simulation Office at Fort Belvoir, VA. COL Gilman has served over 25 years as an Engineer and FA57 Simulation Operations Officer. His previous assignments include: USARCENT G37 Chief of Training and Exercises, Shaw AFB, SC; TRADOC Capability Manager (TCM) Virtual & Gaming, Fort Leavenworth, KS; Functional Area 57 Human Resource Manager, Fort Knox, KY; Chief of Exercises, 1st Cavalry Division, Fort Hood, TX. He has served in various operational assignments including Combat Engineer Platoon Leader, Battalion Personnel officer at Fort Hood, TX; and Company Commands at Fort Riley, KS. His awards and decorations include Bronze Star Medal, the Meritorious Service Medal, the Army Commendation Medal and the Army Achievement Medal. He graduated from the United States Military Academy in 1995 with a B.S. in Civil Engineering and earned a Masters of Modeling, Virtual Environments and Simulations from the Naval Postgraduate School in 2004. He is a graduate of the U.S. Army Engineer Basic and Advanced Courses, the U.S. Command and General Staff Course, and Functional Area 57 Qualification and Advanced courses.
Mr. Wim Huiskamp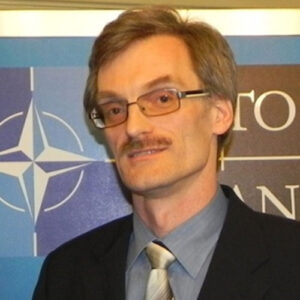 Wim Huiskamp is Chief Scientist Modelling, Simulation and Gaming in the M&S department at TNO Defence, Security and Safety in the Netherlands. He received a M.Sc. degree in Electrical Engineering from Twente University of Technology, The Netherlands. His research areas include system architecture and, distributed real-time simulation and C2-Simulation interoperability problems. Wim acted as project lead for several national and international simulation (interoperability) projects and he leads TNO's research program on Live, Virtual and Constructive Simulation, which is carried out on behalf of the Netherlands MoD. Wim is a member of the NATO Modelling and Simulation Group (NMSG) and acted as member and chairman in several NMSG Technical Working groups. He is a former Chairman of the NMSG, former Chairman of the NMSG M&S Standards Subgroup (MS3) and he is the liaison of the NMSG to the Simulation Interoperability Standards Organization (SISO).
Ms. Marie-Claire Isaaman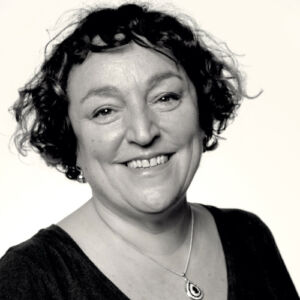 CEO Women in Games
Marie-Claire Isaaman is CEO of Women in Games. She engages with a wide range of businesses and organizations as a consultant and researcher. Currently Project Director for the Business-led innovation in response to global disruption Innovate UK grant 2020/21 for the Women in Games Global Conference and Legacy Projects. An 'Industry Fellow' for InGame, Creative Industries Cluster Programme funded by the AHRC and UKRI. And a Trustee for for OCA [Open College of the Arts] – Orto Stella, [a Norfolk based Charity Empowering Women Lives After Domestic Abuse] and the BGI [Championing British Games Culture]. In 2018 she received a 'Special Award' at GameRome for her outstanding diversity work in the sector. She is named in the GamesIndustry.Biz 100 most influential people in Video Games list 2019.
Lt. Cdr. Gordon Jones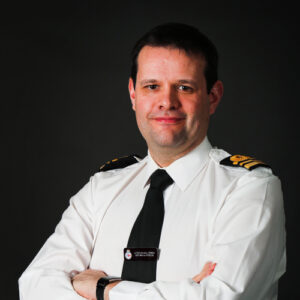 SO2 Diversity & Inclusion Policy
Navy Command HQ
Lieutenant Commander Gordon Jones works for the Royal Navy Diversity and Inclusion policy desk, with the lead on disability and neurodiversity, a subject very close to his heart.
He has worked in D&I for over 15 years within the RN although his main role is as a meteorology and oceanography specialist. Gordon is also the Chair of the Royal Navy Video Gaming and Esports Association which includes the Royal Navy Esports Teams, although he is very much a keen, if ungifted, amateur.
Mr. Michael Krump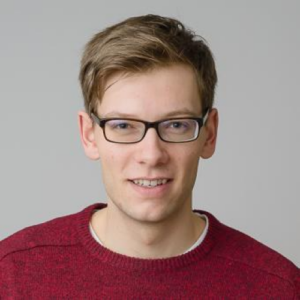 Research AssistantInstitute of Flight Systems at the University of the BundeswehrGermany
Michael Krump studied electrical engineering and information technology at the Technical University of Munich from 2012 to 2018, specializing in measurement system and sensor technology. Since 2018, he has been a research assistant at the Institute of Flight Systems at the University of the Bundeswehr (UniBwM), working with computer vision algorithms and virtual simulation environments. The focus of his research is on the comparison of real and synthetic sensor data in terms of algorithm performance and the influence of synthetic training data in UAV based vehicle detection.
Mr. Sébastien Lozé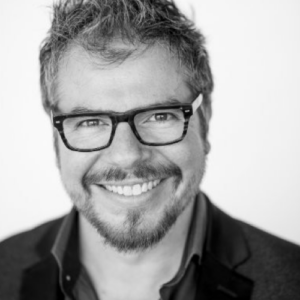 Industry Manager, SimulationsEpic Games
Starting his career in the modeling and simulation community more than 15 years ago, Sébastien was working for Engenuity as a software engineer for the implementation of the lesson planner scenario generator (LPSG) of the Eurofighter Typhoon training solution as well as several other European projects.
After moving to Montreal, Canada in 2006, he has been working on the COTS integration at CAE and the Presagis focusing on Simulation and Visualization products. Lately he put together simulation and training teams and strategies for innovative simulation companies like CM Labs and D-BOX.
After a short incursion in the "real reality" World, managing Rheinmetall Defense Canada European channels, Seb came back into the virtual World.
He is now the Simulations Industry Manager at Epic Games. During his career, Seb focussed in learning about the latest simulation innovations as well as sharing his experiences about how experts have solved their challenges. If you are building virtual reality applications in order to train machines or train humans he wants to hear from you.
Mr. Mike Madden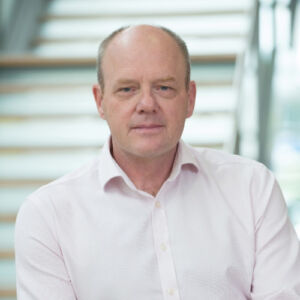 Defence and Security Accelerator (DASA)Innovation Partner
Mike's early career was as a Royal Air Force Regiment officer, providing Force Protection for Royal Air Force assets wherever they are deployed.
He initially specialised in ground based air defence (GBAD), gaining international experience as well as specialist technical and training qualifications. On operational squadrons, he was the specialist lead for all individual and collective continuation training. Later, as the deputy commander of the RAF's GBAD Wing, he was responsible for overseeing individual and collective training standardisation and assessment for the entire force.
Mike also specialised in chemical, biological, radiological and nuclear (CBRN) defence. In one senior staff appointment, he led the collective training effort for multinational CBRN forces assigned to NATO's Response Force. His last role before leaving was as the British Army Land Warfare Centre lead for collective training in Air-Land Integration.
Joining Dstl in 2009, Mike led the CBRN specialist training team at Dstl for a number of years, and has fulfilled a variety of other roles in Dstl before joining the Defence and Security Accelerator last year as the DASA regional representative for the South West of England.
Mike is married to Angela, and has 2 university-age children, Thomas and Sophie. He is an amateur luthier and lutenist, paraglider pilot and enthusiastic angler.
Capt. Inf. Carlos Matos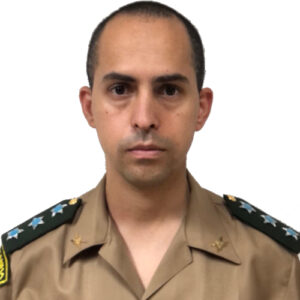 Chief of Simulation Section
and Institutional Relations Officer
Brazilian Army Systems Development Center
Brasília
Bachelor in Military Sciences by the Agulhas Negras Military Academy, Carlos researches simulations since 2008. He had 03 deployments, some operational courses and was Urban Operations instructor for 5 years. After postgraduating in Game Design at MSU, he was CEO at a software startup, Virtopia, developing products for Entertainment, Health, Education and Defense markets, becoming an XR specialist. With articles published in events and international journals of simulation, he currently holds the positions of Chief of Simulation. Section and Institutional Relations Officer at the Brazilian Army's Systems Development Center (CDS), in Brasília.
Col. Doc. Ing. Jan Mazal, Ph.D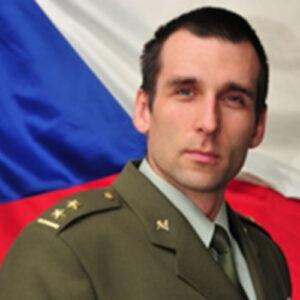 COL. Doc. Ing. Jan Mazal, Ph.D., a graduate of the Faculty of Military Systems Management of the Military College of Ground Forces in Vyskov. In 2003 he graduated from the Academic Course of Military Intelligence in Fort Huachuca, Arizona, USA. Since 2005 he is a doctor in the field of the theory of Defence Management and since 2013 he is an associate professor in the area of Military Management. He is former Doctrine
Education and Training Branch Chief at the NATO Modelling & Simulation Centre of Excellence in ROME, currently, he works as a chief of the Military Robotics Department at the University of Defence in Brno. His field of research and expertise is Military Intelligence, Robotics, C4ISR Systems, and Modelling and Simulation in Military Domain.
He is the author or co-author of more than 70 scientific publications, he is the solver of number of scientific projects (>15), he is the annual chairman, organiser or invited speaker of several scientific conferences (MARS, MESAS, WAMS, I3M and other), author of robotic prototypes and professional software applications (>10). Within his previous military practice, he also took part in some International Military Operations as EUFOR and ISAF.
Mr. Bjorn Moller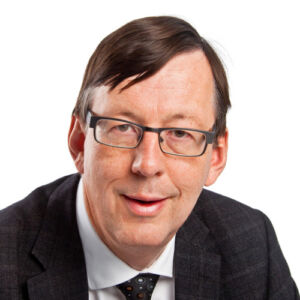 President at Pitch TechnologiesLinkoping, Sweden
BJORN MOLLER is the president and co-founder of Pitch Technologies, the leading supplier of tools for HLA and other simulation standards. He received an M.Sc. in computer science and technology after studying at Linkoping University and Imperial College, London. Mr. Moller has more than thirty years of experience in international R&D companies in aerospace and defense. His experience includes  positions in SISO and IEEE standards development groups such as vice chair for HLA, chair of the Real-time Platform Reference FOM and chair of the Space Reference FOM. Mr. Moller also served as secretary in the NATO MSG-080 group for Security in Collective Mission Training.
Mr. Pete Morrison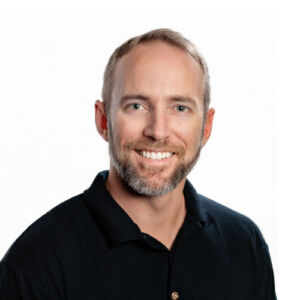 Chief Commercial Officer
 Bohemia Interactive Simulations
Pete (along with Dr. Mark Dzulko) founded BISim in 2007 and Pete worked for the company as CEO until 2013. Pete is now BISim's Chief Commercial Officer (CCO).
As CCO, Pete is responsible for coordinating Product Management, Marketing and Sales to drive business growth. He focuses on strategic customer relationships and representing the voice of the customer in strategic discussions. Pete is an evangelist for the use of game technologies and other COTS-type products and software in the simulation & training industry and believes that VBS and our other products are at the forefront of this movement.
Before BISim, Pete studied Computer Science and Management at the Australian Defence Force Academy and graduated with first class honors in 2001. Pete had previously graduated from the Royal Military College, Duntroon, into the Royal Australian Signals Corp. He served as a Signals Corp Officer for several years, specializing in military simulation, and his final posting was to the Australian Defence Simulation Office (ADSO) as a Project Officer.
Maj. Tom Mouat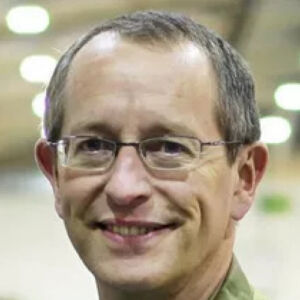 Tom is a graduate of the Army Staff College and has served in the Army since 1977. He is an expert in both manual and computer-based simulations, and running large scale military training exercises. He served with the ARRC including 12 months in Bosnia and was awarded an MBE. He also ran the Army's principal land-based simulation system for 3 years and served
in the UK MOD's procurement organization dealing with simulation systems for 5 years, where he was awarded the Chief of Defence Material Commendation for innovation. He has an MSc in Simulation & Modelling and is co-author of several books on simulation and educational Wargaming. He is currently responsible for Modelling and Simulation at the Defence Academy of the UK where he has been awarded the Chief Scientific Officer's Commendation for his contribution to science and technology.
[/fusion_modal]
Mr. Jonny Porter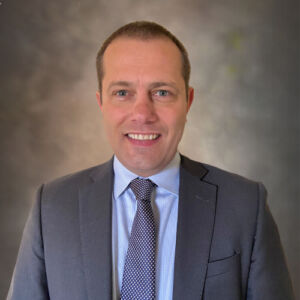 Jonny Porter works for Lockheed Martin as the Head of Business Development for the Training and Logistics Solutions (TLS) line of business, within Rotary and Mission Systems (UK). He provides business development leadership across the UK's TLS portfolio of pursuits, working closely with key customers and partners.
Prior to joining Lockheed Martin, Jonny worked for QinetiQ Group, where he most recently served as the campaign leader for Land Robotics and Autonomous Systems business area. Previous roles include both Capture Manager and Senior Business Development Manager for the Middle East Region. In these roles, he was responsible for the successful development, pursuit and closing of opportunities relating to test, evaluation, experimentation and consultancy services for military and civil infrastructure customers.
Jonny is a former British Infantry officer with operational command and staff appointments in theatres such as the Balkans, Iraq and Afghanistan. He also held staff appointments in the UK with responsibility for the delivery and development of virtual and constructive training simulations.
Jonny holds a master's degree in business administration from Cranfield University in the UK and is a Chartered Member of the Chartered Management Institute.
Ms. Tamsin Priscott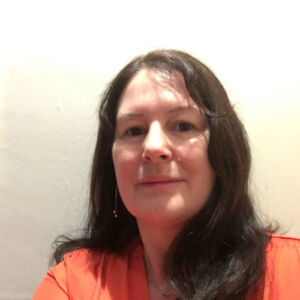 DE&S
Land Equipment
Soldier Training and Special Programmes
Commercial Executive and Neuro Inclusivity Network Co-Chair
Tamsin Priscott has worked in the MOD for 28 years, and in procurement for 25 of those years. She has awarded and managed different contract models for a variety of requirements from research and development to managing out of service activities. Tamsin is Dyslexic and Dyspraxic and combines her passion for defence and research by sharing her learning develop neurodivergents and managers. Tamsin lives in the south west and has survived the challenges of
balancing home schooling and work.
Maj. Scott Roach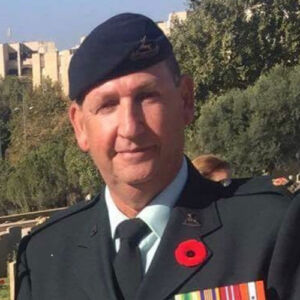 Wargaming Section, Joint Wargaming Experimentation and Simulation (JWES)Canadian Joint Warfare Centre (CJWC)Canada
Graduate of the Royal Military College (RMC) Duntroon in Australian and served as an Armoured Officer until 2011 when I transferred to the CAF (Canadian Armed Forces). Moved to the technical trade stream in 2003 centred on Modelling and Simulation. Completed a Graduate Diploma in M&S in 2006 at the Royal Melbourne Institute of Technology.
On entry to the CAF, was posted to the Canadian Joint warfare Centre (CJWC). Headed the DND/CAF Modelling and Simulation Coord Office from 2012 -2017. Deployed to Israel from Jul 2017 – 2018, on return tasked to establish the Wargames Section at CJWC.
Section has conducted wargames used for Deployed Operations, Future capability assessments, Covid, Submarine Search and Rescue, Domestic Defence and Covid vaccine distribution planning. Currently collaborating with the USMC Wargames Laboratory and the USAF Wargames Division.
Attended the MORS Wargame course in 2018 and is a member of Connections everywhere and PAXSim.
Ms. Joyce Sarpong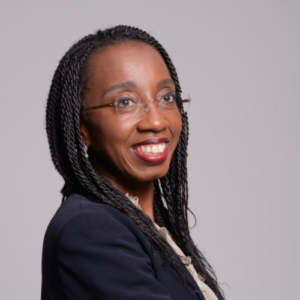 Founder of AfricaOracle
An African Diaspora Change Maker, Joyce Sarpong is one of 100 key African leaders, selected for her achievements in development work in the UK and Africa.
An entrepreneur and proven leader in guiding and motivating businesses and teams towards reaching their goals and nurturing talented individuals towards fulfilling their potential, Joyce has over 20 years of business, IT, consultancy, project management experience working in the FTSE 100 firms in the private and public sectors and premises/ facilities management. She also lectures at the University of Westminster Business School on entrepreneurship and marketing.
As founder of AfricaOracle, Joyce brings her strategic and project management expertise to work for clients. Her proven progressive leadership, which enables us to lead, guide and support initiatives and make change happen.
Throughout time at AfricaOracle, Joyce has recognised for her work including an award in marketing from Google, selected as an Africa Diaspora Changemaker by Comic Relief / Royal Society of Arts (RSA) for her leadership, secured funding from Innovate UK and invited by HRH to a reception at St. James' Palace to celebrate British West African Communities.
A professional with board level experience of advising and supporting the CEO and board members of startup financial company, a governor of an independent school.
Ms. Karen D. H. Saunders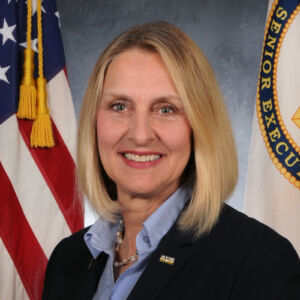 SES PROGRAM EXECUTIVE OFFICER
Karen D. H. Saunders is the Program Executive Officer for Simulation, Training and Instrumentation (PEO STRI) in Orlando, Florida. PEO STRI executes a multi-billion dollar program annually, and is staffed by more than 1,000 military, government civilian and service support contractors. The organization also manages Foreign Military Sales programs which support more than 65 countries.
Prior to this assignment, Ms. Saunders served as the Chief of Staff for the Undersecretary of Defense for Acquisition and Sustainment (USD(A&S)). In this capacity, she was responsible to the USD(A&S) for daily management and operation on all matters pertaining to acquisition; contract administration; logistics and materiel readiness; installations, environment and operational energy; chemical, biological, and nuclear weapons; the acquisition workforce; and the defense industrial base. 
From June 2015 until September 2017, Ms. Saunders served as the Department of Defense's (DoD) Executive Director, Defense Science Board, responsible for the management and operation of the Department's Acquisitions, Science and Technology Federal Advisory Board; and as the Program Manager for the Science, Technology, Engineering and Mathematics (STEM) Development Office responsible for leading the execution of the National Defense Education Program portfolio in all aspects of the DoD's STEM policy guidance and oversight; program assessment and evaluation; and education, outreach and training. 
In December 2014, Ms. Saunders culminated a 30 year honorable career in the U.S. Army as a Colonel serving as the Chief of Staff for the Assistant Secretary of the Army for Acquisition, Logistics and Technology. Prior to this, she served on the Office of the Secretary of Defense's (OSD) staff as the Military Assistant to the Principal Deputy to the Assistant Secretary of Defense for Research and Engineering. 
Prior to serving on the OSD staff, she was assigned to the NATO Training Mission – Afghanistan, Combined Security Transition Command – Afghanistan serving as the Chief, Security Cooperation Division; Security Assistance Office, responsible for Afghan National Security Forces Acquisition and Foreign Military Sales Advising and the command's End Use Monitoring Mission and G4, Deputy Commanding General-Army, responsible for Afghan Army force generation and fielding. She also served as the Senior Advisor to the Afghan National Army Ministry of Defense Acquisition, Technology, and Logistics Deputy Minister. 
Ms. Saunders was commissioned as a Military Intelligence Corps Second Lieutenant upon graduation from Oklahoma State University, Stillwater, Oklahoma. She has held command and staff assignments in Military Intelligence and Operations Research and Systems Analysis to include Strategic Intelligence Research Analyst, U.S. Army Concepts Analysis Agency, Bethesda, Maryland; Chief, Intelligence Systems Division, Battle Command Battle Lab – Huachuca; Battalion Executive Officer and Operations Officer, 304th Military Intelligence Battalion and 305nd Military Intelligence Battalion, Fort Huachuca, Arizona. Upon assessing into the Army Acquisition Corps, Ms. Saunders' assignments included Project Director, Tactical Simulation and Warfighters' Simulation Intelligence Models, Simulation, Training, and Instrumentation Command, Orlando, Florida and Deputy Director, Whitfill Central Technical Support Facility, Program Executive Office, Command Control and Communications (Tactical), Fort Hood, Texas. In command select assignments, Ms. Saunders served as the Product Manager, Future Combat System-Battle Command, Fort Monmouth, New Jersey and Project Manager, Constructive Simulation, PEO STRI, Orlando, Florida. 
Her military education includes the Military Intelligence Basic and Advanced Courses, Operations Research and Analysis Course, Army Command and General Staff College and the National War College. Her civilian education includes Bachelor of Science in Mathematics and Masters of Science degrees in Computer Science (Artificial Intelligence/Robotics) from Naval Postgraduate School and National Security Strategy from the National War College. Ms. Saunders is Level III certified in Program Management. 
Dr. Maarten Schadd
TNO Defence Research, The Netherlands
Maarten Schadd is member of the scientific staff of the department Modelling, Simulation and Gaming, part of the Defence, Safety and Security unit of TNO. He holds a PhD in artificial intelligence and specialises on algorithms for decision support systems.
Lt. Col. Charles M. Seaberry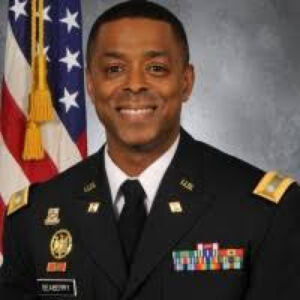 Lieutenant Colonel (LTC) Charles M. Seaberry commissioned into the U.S. Army as a Finance Officer in 2001 and assessed into the Army Acquisition Corps in 2007 where he has held a number of Acquisition Assignments.
LTC Seaberry has served as a Contingency Contracting Officer (CCO), a Contingency Contracting Team (CCT) Leader, a Branch Chief, and a Deputy Division Chief as a Warranted Contracting Officer.
As part of the Army's Training with Industry (TWI) program, LTC Seaberry was selected to work for Lockheed Martin. After TWI, LTC Seaberry changed career fields within the Army Acquisition Corps and went on to serve as the Assistant Program Manager (APM), Games for Training, Program Executive Office, Simulation, Training and Instrumentation (PEO STRI) in Orlando, FL.
LTC Seaberry currently serves as the Product Manager for the Common Synthetic Environment (PdM CSE) responsible for providing a single, unified training & management environment where units from Soldier/Squad to Army Service Component Command (ASCC) train in the most appropriate live, virtual, constructive, or gaming environment or in all four at once. Among the portfolio of products are most notably the Training Simulation Software (TSS), which is the foundational software framework and the Training Management Tools (TMT) which is a set of intuitive and easy to use tools that offer the ability to plan, prepare, execute, monitor, and assess multi-echelon collective training in operational, self-development, and institutional training domains. Ultimately LTC Seaberry is charged with delivering the Army's software solution that will simulate via gaming engine, the complexities of both the operational environment and multi-domain operations which set the conditions to achieve training objectives.
LTC Seaberry also delivers the Army's solution for Live, Virtual, Constructive, Integrated Architecture (LVC-IA) which provides a net-centric linkage that collects, retrieves and exchanges data among LVC Training Aids, Devices, Simulations, and Simulators (TADSS) and Army Mission Command Systems ultimately providing an Integrated Training Environment (ITE). LTC Seaberry is also responsible for the program of record, Games For Training (GFT) which prepares Soldiers and Leaders for executing Unified Land Operations by delivering robust training and mission rehearsal capabilities. The program satisfies educational requirements in the Operational, Institutional, and Self-Development Training Domains with a persistent training capability on geo-specific terrain that is relevant with all military platforms and weapon systems.
LTC Seaberry's education includes: Master of Arts in Management/Leadership from Webster University (2007), Master of Business Administration in Contract Management from the Naval Postgraduate School (2009). Lieutenant Colonel Seaberry is Level III certified in Contracting and Level III certified in Program Management.
Mr. Jonathan Searle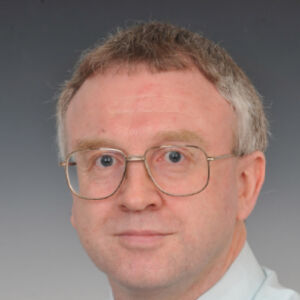 Head of the Modelling & Simulation Group for Cranfield University at the Defence Academy of the UK at Shrivenham.
Graduating originally in Botany & Geography, he now has over 41 years experience of Defence modelling & simulation. 10 years in R&D, then 31+ years teaching.
Course Director for postgraduate education in Defence Modelling and Simulation, responsible for delivery.
Teaches in a broad range of subjects such as simulation and training, wargaming, Computer Generated Forces, real-time 3D computer graphics, terrain generation, serious games and distributed simulation (DIS & HLA).
Also runs the Defence Academy's Simulation and Synthetic Environment Laboratory (SSEL), now associated with the UK MOD Defence Simulation Centre (DSC) at Shrivenham.
Lectured for NATO in many countries throughout Europe and has delivered other courses in countries including the USA, Singapore and Australia.
Member of SISO & UK MOD DMaSC Technical Authority.
Dr. Robert Siegfried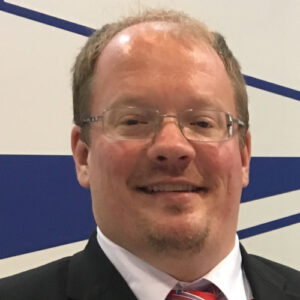 NATO Modelling and Simulation Group (NMSG) Chair
DR. ROBERT SIEGFRIED is Senior Consultant for IT/M&S projects and Managing Director of aditerna GmbH, a company providing specialized services and consulting in this area. For the German Armed Forces, he has worked on documentation guidelines, model management systems, distributed simulation test beds and process models. Since April 2020 Dr. Siegfried is Chairman of the NATO Modelling and Simulation Group
(NMSG). For more than 10 years Robert is an active member of various NMSG working groups and for more than 7 years Robert is leading the NMSG's "Modelling and Simulation as a Service" (MSaaS) efforts. Dr. Siegfried and his team earned two NATO Science and Technology Organization (STO) Scientific Achievement Awards for their efforts on MSaaS.
Dr. Siegfried is involved in various simulation-related standardization efforts and is member of the Executive Committee of the Simulation Interoperability Standards Organization (SISO). He is author of more than 30 scientific papers and serves as track chair or program committee member for widely recognized conferences like the Winter
Simulation Conference and the annual NMSG Symposium. He is Guest Editor of the Journal for Defense Modeling and Simulation.
Prof. Dr.-Ing. Peter Stütz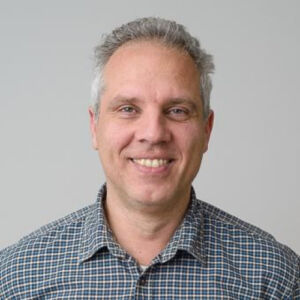 Professor of Aeronautical EngineeringUniversity of the BundeswehrGermany
Dr. Stütz is professor of Aeronautical Engineering at the Institute of Flight Systems of the University of the Bundeswehr (UniBwM) since 2008.
He received his diploma in aerospace engineering from the Technical University of Munich in 1993 and his doctorate from UniBwM in 1999 in the field of cockpit assistance systems. Subsequently, he worked for 10 years in industry in various fields of experimental avionics and as head of aircraft training and simulation at ESG GmbH in Munich.
He teaches fundamentals of aeronautical engineering as well as aircraft design and systems. His scientific focus lies on platform and equipment aspects of unmanned aerial vehicles. This includes avionics,
communication and sensor related issues. He sees his work on sensor integration and sensor data analyses especially as an enabling mean towards more autonomous vehicle behaviour. His focus research is to develop and implement concepts for Sensor and Perception Management, UAV Sense&Avoid as well as Sensor Interaction paradigms. He currently supervises 11 doctorate candidates.
Mr. Nick Taylor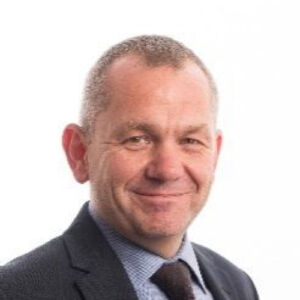 Nick was appointed as the Head of Soldier, Training and Special Projects in the UK MoD's Defence Equipment and Support (DE&S) organisation in April 2018. 
Nick has had a diverse career within the MoD since joining them in 1992. From December 2008, he was the Head of the Land and Joint Training and Simulation Systems Programme (JBTSE) in DE&S, responsible for the procurement and support of the British Army's collective training systems as well as armoured vehicle gunnery and crew training systems. In August 2013, he was promoted to the Senior Civil Service in the Army Recruiting and Training Division as the Director Programmes, responsible for all major projects. In 2016, He moved assignments back to DE&S as the Head of Function for Project Management, initially in the Air Domain, but latterly for the whole of DE&S. 
As well as being a graduate of the UK Government's Major Project Leadership Academy, Nick is a Chartered Mechanical Engineer, Fellow of the Institution of Mechanical Engineers and a Chartered Project Professional with the Association for Project Management with 29 years' experience of Project and Programme Management with the UK MoD.
General (Res) Riho Terras, MEP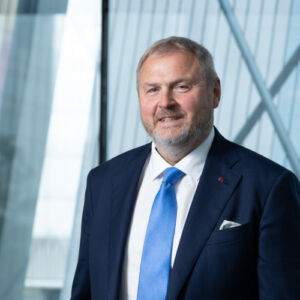 Member of the European Parliament
Following compulsory military service in USSR navy Gen Terras graduated from the Basic Officer's Course in Estonia and served as a Company Commander and as a Battalion Second in Command of the Kalev Single Infantry Battalion from 1992 to 1993 and between 1993 and 1994 GEN Terras served as the commander of the Põhja Single Infantry Company.
After graduating from the Bundeswehr University (Germany) he served as the commander of the Guard Battalion from 1998 to 2000 and was then appointed the Chief of Staff of the Defence League  Headquarters in 2000.
From 2001 to 2004 Gen Terras served as the Estonian Defence Attaché in Germany and Poland. Then between 2005 and 2008 he served as the Chief of the Analysis and Planning Department and as Chief of the Planning Section, Analysis and Planning Department in the Estonian Defence Forces Headquarters and in 2007, the NATO Training Mission – Iraq as Deputy Chief of Staff.
GEN Terras was confirmed on December 2008 as Permanent Secretary of the Estonian Ministry of Defence. Before taking up the position of the Permanent Secretary, he was Deputy Chief of Staff for Operations in the Estonian Defence Forces. He then served as the Deputy Chief of Staff for Operations of the Estonian Defence forces from January 2011 to March 2011 and continued as the Chief of Staff of the Estonian Defence Forces, he was appointed the Chief of Defence from December 5th 2011- December 5th 2018.
GEN Terras joined MILREM ROBOTICS as the President of the Defense Division on January 21th 2019. He was elected as a Member of the European Parliament in 2019 and he took up his mandate in  February 2020. In the European Parliament, he is a member of the Committee on Industry, Research and Energy (ITRE), Special Committee on Artificial Intelligence in a Digital Age (AIDA), Delegation to the EU-Ukraine Parliamentary Association Committee, Delegation to the Euronest Parliamentary Assembly and a substitute at the Committee on Agriculture and Rural Development (AGRI).
His military education includes studies in the Royal College of Defence Studies in the United Kingdom, the Joint Command and General Staff Course in the Baltic Defence College, the European Security Policy Course in the Geneva Centre of Security Policy, a Battalion Commander's Course in Switzerland, a Company Commander's course in Germany, a Company Commander's course in Sweden and the Officer's Basic course in Estonia.
GEN Terras's civilian education includes history studies in the University of Tartu, and a master's degree in Political Science and Sociology from the University of Bundeswehr.
Awards and decorations:
Order of the Cross of the Eagle 1st class, Distinguished Service Decoration of the EDF, Cross of Merit of the Ministry of Defence 1st Class, MoD Medal of Participants in International Military Operations.
Foreign decorations:
2007 NATO Medal, 2010 Gold Cross of Honour of the Bundeswehr, 2012 Order of Viesturs (Republic of Latvia), 2013 Knight Commander Order of Merit of the Federal Republic of Germany, 2013 National Order of the Legion of Honour (French Republic), 2014 Order for Merit of the Republic of Poland, 2014 Commander Grand Cross of the Order of the Lion of Finland, 2019 Commander of the Legion of Merit US.
In addition to the Estonian language GEN Terras is fluent in English, German and Russian, basics in French. He is married with two sons. His hobbies include opera, medieval history and hunting.
Col. Caroline Woodbridge-Lewin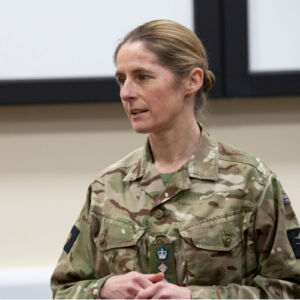 Colonel Caroline Woodbridge-Lewin was commissioned in to the Royal Signals in 1995 and whilst serving has secured a Bachelors degree in Electronic Systems Engineering and a Masters in Information Management and Technology through Cranfield University and the Royal Military College of Science.
She has held various Regimental appointments serving in the United Kingdom, USA, Cyprus, Germany, Bosnia and Iraq. She has attended the Joint Services Command and Staff College on the Intermediate and Advanced Command and Staff Courses and has served as a Directing Staff at the Royal Military Academy Sandhurst and at the Defence Academy within the Intermediate Division.
At staff, she has worked within the Special Forces Directorate as a Capability & Acquisition SO2, in Support Command delivering personnel, welfare and casualty services, within the Army Information Directorate as part of the A2020 review team, as Chief of Staff of the Defence Academy and recently assumed the role of Head Information Warfare Group.
She commanded 2 Signal Regiment from 2016 to 2018, which included a deployment to Norway on Ex TRIDENT JUNCTURE in an experimentation role as a Brigade Information Manoeuvre Group Commander.
She is a Governor of Welbeck College, has served as a co-Chair of the Army Servicewomen's Network and is currently Chair of Hut Eighteen, a Defence led Information Warfare Network.
She enjoys playing and coaching hockey, cycling, skiing and walking in the hills with her two daughters, Sophie (10) and Amelie (6), and her springer, Harley.
Col. James York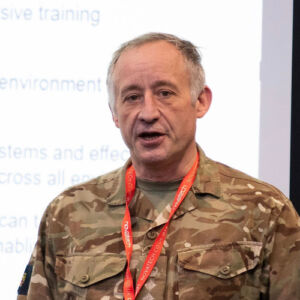 Assistant Head (Delivery)Collective Training Transformation ProgrammeUK Army HQ
Colonel James York was Commissioned into the Royal Anglian Regiment in 1991. At Regimental Duty he has served as an Infantry Platoon Commander, commanded Milan Anti-Tank and Light Reconnaissance Platoons, the Battle Group ISTAR Group and a Rifle Company.
He has served in Northern Ireland, Bosnia, Croatia, Iraq and Afghanistan in Light Role, Armoured Infantry and Air Mobile units. In Afghanistan he has worked as the Chief ISTAR for 52 Brigade, led an infantry training team with the ANA in Kabul and was DCOS for British Forces in Kabul deployed on Op TORAL. From 2009 to 2011 he commanded the Infantry Trials and Development Unit.
At staff appointments, post Staff College in 2001, he has worked in the Army Staff in London, as a Requirements Manager for Challenger 2, as the SO1 J3 Equipment in PJHQ (staffing Urgent Operational Requirements from TELIC and HERRICK) as the SO1 Dismounted Close Combat, in Capability Directorate Combat, HQ Army. Prior to his current appointment he was Deputy Head of Soldier, Training and Special Projects in DE&S at Abbeywood. He now works in Army HQ as the Assistant Head (Delivery) for the Collective Training Transformation Programme.