ABOUT DSET
Since 2016 DSET has been facilitating Military to Military engagement, and continues to give Military the opportunity to educate industry in a challenge lead approach.
International military and government drive each event agenda and deliver the majority of the live presentations.
DSET

is designed to contribute to the advancement of Defence Simulation, Education and Training in the Armed Forces.  

DSET is a yearly event that is held in The United Kingdom. Visitors come from all over the world but predominantly from Europe. The exhibitors and sponsors who attend DSET hail from all different sectors including industry, military and the private sector. DSET started in 2016 and has grown from strength to strength with an increased growth of 43% in 2021.
DSET was set up in 2016 to facilitate military to military engagement; and to give military the opportunity to educate industry in a challenge lead approach. International military and government drive the DSET agenda and deliver the majority of presentations.
DSET was set up with a very clear set of objectives:
A military set agenda;
A predominately military delivered conference;
Provide a relevant open community forum for honest debate and discussions;
Connect the Military and industry of the training and simulation sector.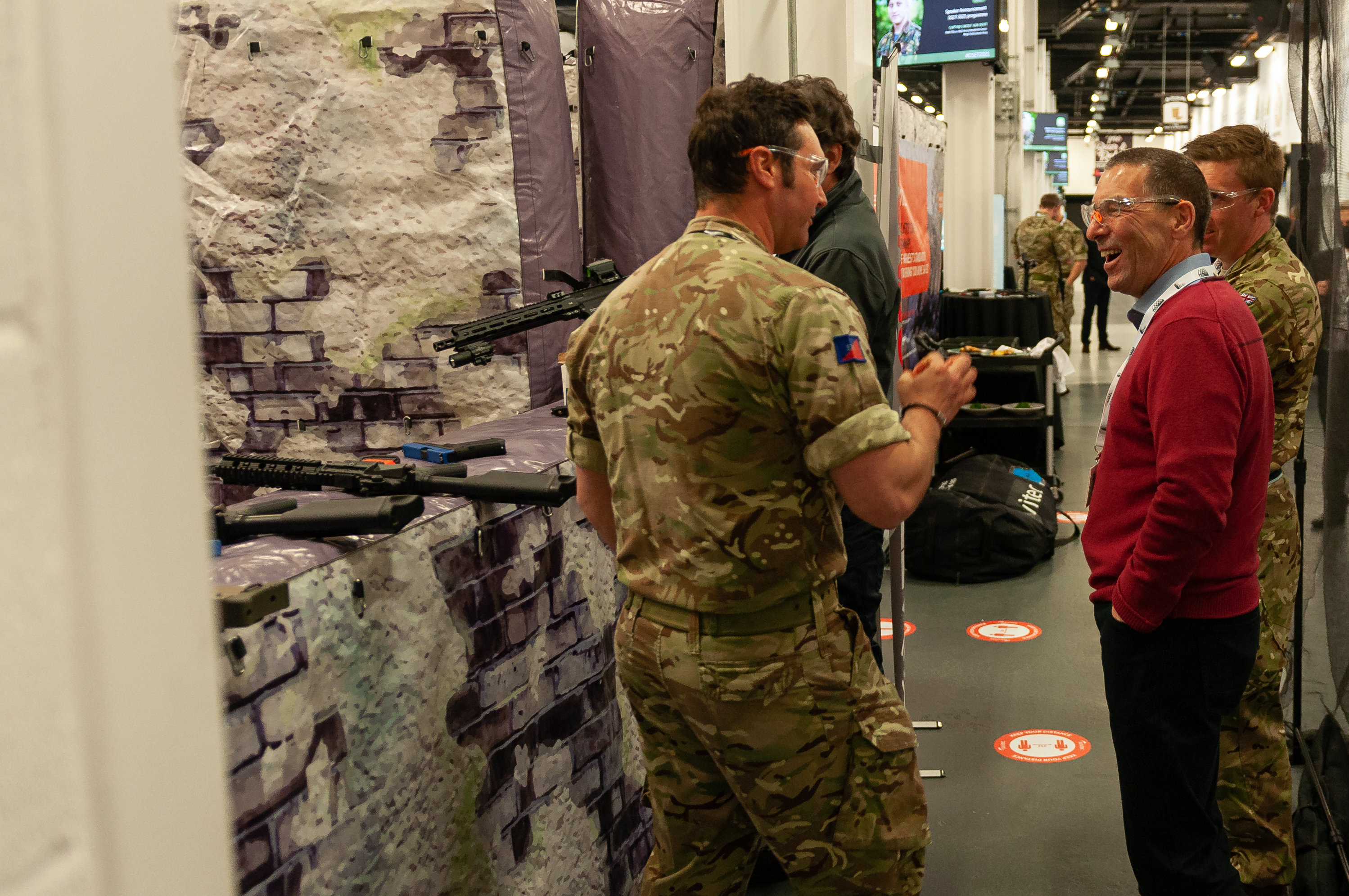 One Exhibition. Four Conferences.
Virtual Only Day  
Industry Experts Networking & Exhibition Delivering an Industry Showcase. Hear from all DSET exhibitors with interactive presentations, demos and, Q&As. Have your questions at the ready. 
This year the virtual only day is streamed via Hopin at the start of the week before the in-person event. Watch the whole day, or pick from the list of exhibitors on the programme to select which organisations you want to find out more about and engage with by joining the sessions. 
Workshop
To attend you must select a ticket that includes the interactive workshop day. Interact between in-person and virtual attendees for this collaborative exercise with sessions throughout the day.
DSET Main Conference
Day one of the main DSET conference host sessions with speakers on Training Challenges, Training Systems & Education and Medical Training & Technology.
Day two of the main DSET conference hosts sessions with speakers on Innovation, Procurement & Contracting, MS&T Research, Development & Experimentation.
Delegates can get involved in a highly engaging and interactive day, hosted by Connexions, and UK Fight Club.
An action-packed day of discussions by innovative Industry influencers, Military and Academia. Join to discover the most up to date developments in this leading-edge technology.
We are joined by key Naval Staff to discuss their latest challenges, programmes and opportunities in military training & simulation for Maritime and Naval Training and Education.
DSET Virtual Hub
DSET 2022 is a hybrid event, hosted at Ashton Gate, Bristol and streamed live via the Hopin platform. All in-person ticket holders also have full access to the virtual platform so you won't miss a thing from the event.  
The interactive functionality of the virtual hub allows collaboration between real-world and virtual attendees. 
When you have registered please ensure you download the Hopin App and create your Hopin profile so that you can ask questions at the live event and take part in the Virtual-only day.
"We are already well aware of the value of DSET in simulation, education and training, and the genuine difference between DSET and other conferences. DSET already offers a more inclusive sense of community where it is possible to have an intelligent conversation around the topics presented, and is the only conference we regularly attend where the organisers set out to proactively ask the user community for their views and their current issues, rather than merely putting out a passive "call for papers".
DSET has also set an example to others in the sector for much greater diversity in speakers and presenters, including female international senior officers, and participants for the BAME community. There is very good evidence from social science and in the field of cyber education that a diverse group generates better quality decision making and a greater range of actionable alternatives than a group of white males. This is therefore very welcome in a field where the majority merely "take the presenter they are given" and perpetuate the status quo."